Is life with your son often filled with negativity, frustration, or aggression?
And despite your best efforts, consequences and rewards don't work and you constantly repeat yourself...
If you're ready to bring peace back into your home and raise a son who cares,

The Boy Mom Method
was made for you!
Imagine a world where your son is calm, kind, and cooperative, no matter the situation.
It's possible with our proven Boy Mom Method, designed specifically for moms of intense, persistent, and sensitive boys.
Say goodbye to overwhelm, frustration, and confusion, and hello to a family dynamic that inspires connection and compassion.
The Boy Mom Method Is Trusted By...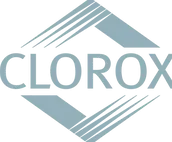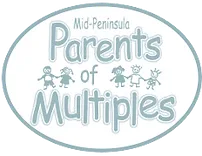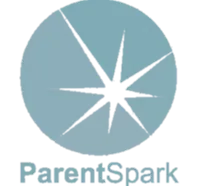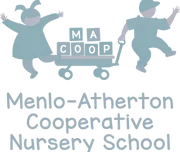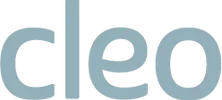 "The Boy Mom Method flipped my perspective on it's head and gave me a glimpse of what it would look like to be closer to my son. I already feel more connected and I know he does too."
-Mia, Boy Mom
"The Boy-Mom Method gave me scientific understanding, practical tips, and down-to-earth advice to change my experience of being a mom. Out of the confusion and overwhelm, I can now begin to practice creating a relationship of mutual love and respect that we both hope to have 20 years into the future. Still very imperfect, but trusting each other. "
-Elizabeth, Boy Mom x 3
Meet Your New Parent Coach: Rachel Sklar
Hearing impaired or need to watch with the sound off? Click the little "CC" button on the video menu.
Say goodbye✌🏼 to nags, threats, and bribing in just 5 Days!
The Boy Mom Method, developed by experienced parenting coach Rachel Sklar, will guide you through a 5-day course that will teach you how to understand your son deeply and walk a path of peace. You'll gain insights into your son's emotional needs, improve his listening and response skills, and learn to coach him through big feelings.
And the best part? You'll do it all without relying on bribes, threats, and nagging.
Hey there! I'm Rachel Sklar

👋
As a mom of 3 strong-willed boys, I've spent years perfecting The Boy Mom Method, and now I'm sharing it with you.
As a coach, speaker, educator, and mom I know what works, what doesn't, and what it takes to customize a plan that's right for every boy. I designed The Boy Mom Method online course so that you can learn these powerful tools from the comfort of your own home!

This course is perfect for parents of kids who don't respond to traditional parenting approaches or fall neatly into a category.
The Boy Mom Method encompasses my most powerful teachings whittled down into an incredible online course.
It's my way of changing the world, one boy at a time.
...and I'd love for you to join me!
GET THE COURSE
In This Course, You Will Learn...
The 3 Core Needs Of Your Son So You Can Ensure He Feels Safe, Secure & Seen
Why Your Current Methods Are Failing & What To Do Instead
How To Improve His Listening & Response Skills and Minimize Power Struggles
How To Meet His Emotional Needs For A More Calm, Cooperative Homelife
You'll receive action items and accountability support to ensure you implement the learning and follow through to create lasting change at home.
You'll learn strategies to connect with your son and support him during any breakdown without relying on bribes, threats, and nagging.
You'll learn how to help him through big feelings so he doesn't get aggressive, fight with siblings, talk back, or retreat to a place of loneliness.
You'll learn to use The Boy Mom Method to help your son reach his potential so that he can make a positive impact in the world as he grows
Learn The Boy Mom Method
Here Are 8 Reasons You Need The Boy Mom Method
You're sick of getting to the end of the day feeling like you failed as a mother, hoping things will be better the next day. You're ready to get to the core of why you're both struggling.


Googling articles, listening to podcasts, and reading books bring some relief but you're ready for a customized approach that's designed with your son's unique challenges in mind.


Deep down, you know your son is an incredibly smart and capable boy but you're afraid if his behavior continues as is, it's going to impact his future. You're committed to setting him up for success.


You feel like his behavior is a reflection of you and you don't like what you're seeing, and you're ready to take your power back and show up as the mom you desire to be.


You feel like you're either too strict or too lenient and you're tired of feeling confused, overwhelmed, and unsure that you're getting it "right". You want to know that the actions you are taking are making a positive difference.


The mom guilt is so intense at times that you feel like you're damaging the relationship with your son. You're ready to shift the trajectory and foster a more loving and respectful relationship with your son.


You have so many moments of guilt and self-doubt, you see other families and feel like they have it all together while behind the scenes, it feels like you're totally failing as a parent and you're done hiding.


Your head, your heart, and your throat hurt from nagging, bribing, negotiating, yelling, threatening, or worse... and today is the day things change for good.
But most important... you're going to learn that you're not alone, you're not a bad parent, you don't have a bad kid, and you have the power to change things right now.
Here's what you'll get instant access to when you sign up now...
5 Value Packed Modules Teaching You The Boy Mom Method (Total Value $997)
13 Informative & Easy To Follow Video Trainings (Total Value $597)
Workbook With Daily Action Items To Stay On Track (Total Value $100)
Daily Integration Activities To Solidify Transformation (Total Value $127)
Boy Mom Method Quizzes To Integrate Your Learning (Total Value $127)
Total Value:
$1,948
Today Just: $47!